AlarmView is a cutting-edge, grade-2 wireless alarm system, incorporating indoor and outdoor cameras for remote Visual Verification.
AlarmView provides central monitoring stations with immediate visual information – reducing the need of sending security officers to premises and incurring operational costs. End customers can take advantage of the look-in capabilities and the Smartphone application for remote control of their property.
AlarmView incorporates high-quality indoor PIR/Cameras and outdoor cameras, providing a comprehensive security solution for any residential and business application.
The pre-enrolled peripherals kit, (pre-programmed accessories) allow simple and quick wireless installations.
Detailed & Friendly Info Screen
AlarmView menu-driven LCD screens make programming as simple as using a smartphone, completely eliminating the need for manuals.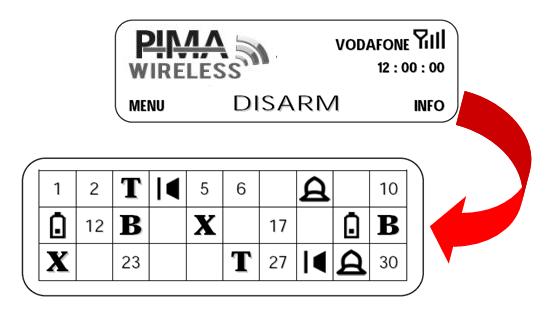 Intuitive programming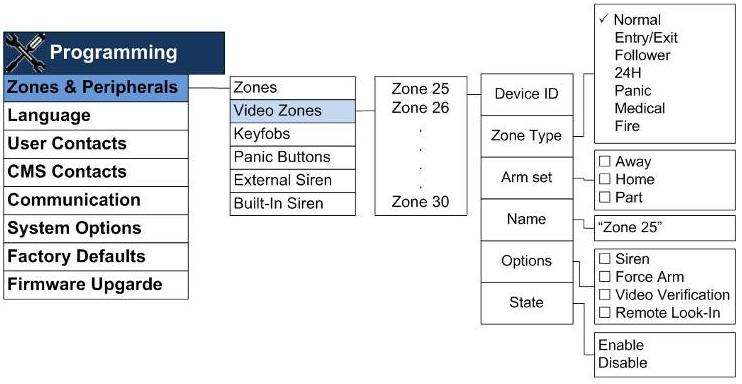 Key features
• Small elegant design
• Visual Verification with optional remote look-in
• Up to six SmartView (indoor) and OutView (outdoor) cameras
• TopTrust technology for maximum system reliability
• 24MGh frequency for fast alarm & image transmission to the central monitoring station (CMS)
• Optional alarm & image notifications to end-user via SMS, MMS or email
• Smartphone app for remote control
• Wide range of wireless peripherals
• Matched field-of view for PIR/camera identical coverage
• High-quality day & night color images
• Graphic, user-friendly LCD display
• Multi-lingual support
• Optional dual-SIM backup
** Different kits of AlarmView are available.
Please contact us for more details.